---
Home | Fruit Tasting & Tour | Buy ONO Products | About ONO Farms | Contact Us
---
ONO ORGANIC FARMS EXOTIC FRUIT ADVENTURE



- PRIVATE TOURS MONDAY-FRIDAY BY RESERVATION ONLY -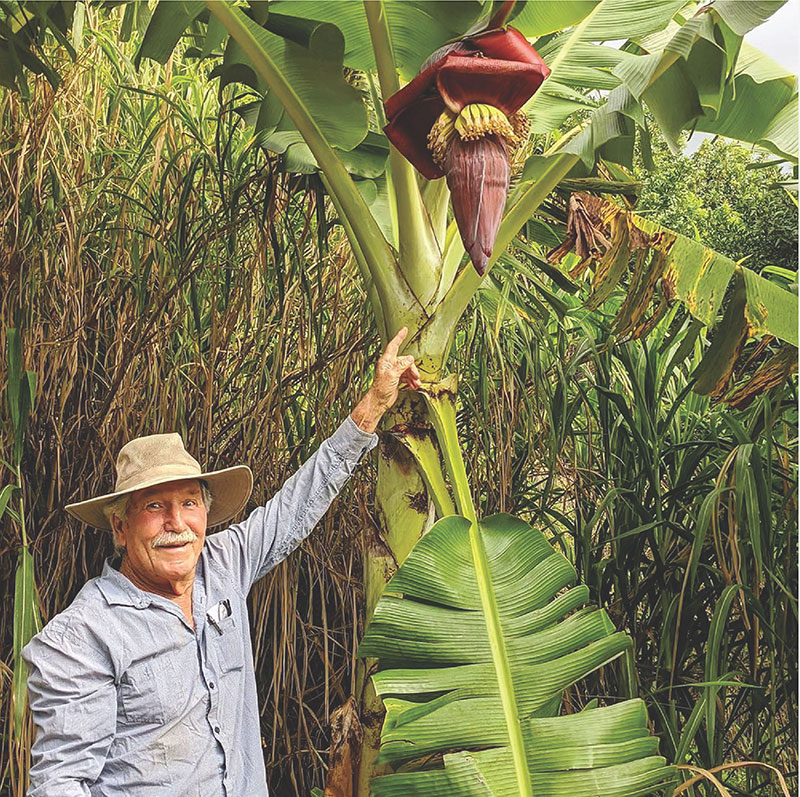 At this time we are offering private tours weekdays only, Monday through Friday, limited to 3 adults maximum or 2 Adults + 2 Children.
A tour of ONO Organic Farms is a wonderful and unforgettable experience for people of all ages! Explore the farm with our guide aboard one of our Kawasaki 4-WD "Mules", stopping to pick and sample some of our exotic fruit along the way and observing many varieties in different stages of growth. Photographers will love it!
We will also harvest many varieties of fruit right from the trees and at the end of the tour we will pack a large box for you to take with you.
Learn about exotic fruits and organic family farming.
Exotic Fruit and Chocolate: When you tour ONO Organic Farms, you'll be surrounded by apple bananas, Ice Cream bananas, avocados, gourmet guavas, breadfruit, peanut butter fruit, egg fruit, pink and white pomelo, durian, mangoes, lychee, rambutan, bilimbi, star apple, cacao, pohole fern shoots (Hawaiian asparagus), soursop, cinnamon, chico sapote, surinam cherries, acerola cherries, papaya and more. All certified organically grown on the farm. You will also be able to purchase our coffee, roasted cacao beans and chocolate bars made with our cacao. All of which can be purchased on our website as well.

Cost: $375.00 for up to 3 adults or 2 Adults + 2 Children.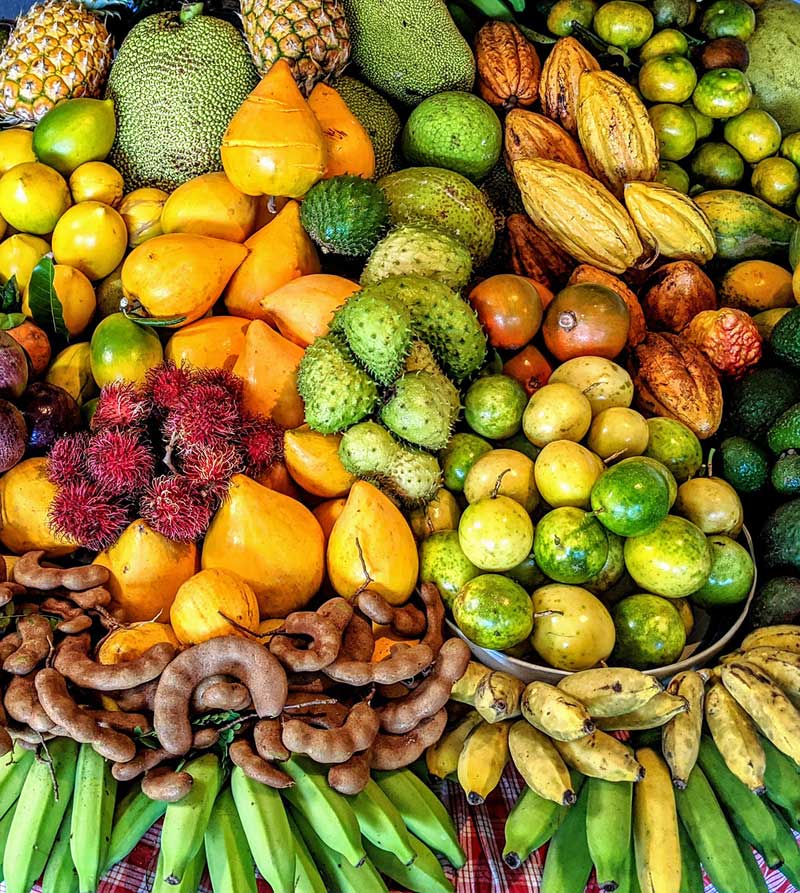 Location: ONO Organic Farms is located in the Kipahulu District of East Maui
on the southeastern slopes of Haleakala volcano, 10 miles south of Hana Town. If you are not staying in Hana or East Maui plan for a 2.5 to 3 hr drive to Hana Town from Kihei, Wailea, Lahaina or Kaanapali area.
Reservations: Private Tours are available by reservation only Monday-Friday. Tour times are available throughout the day.
When making your reservation please include:
~ Your desired tour dates
~ Size of your party

Tour cancellation policy: 48 hours notice / $175 non-refundable booking fee.
Our ONO Exotic Tropical Fruit and Foraging Adventure generally runs about 90 minutes in duration.
It's best to reserve your ONO Exotic Tropical Fruit Foraging Adventure when visiting Hana and the east side of Maui. After enjoying a guided tour of our pure tropical paradise, you can return to the resort areas of Maui in time for a sunset dinner.
Weather: We're often blessed with warm daytime sun, gentle tradewinds, and wonderful rains at night. Tropical showers are both refreshing and romantic! Our fruit trees and lush surroundings shimmer in the sunlight reflected off the beautiful blue of the neighboring Pacific Ocean.
Shoes: ONO Organic Farms is situated on the slopes of an ancient volcano, so please wear shoes suitable for hiking.
BOOK A TOUR OR CHECK AVAILABILITY HERE
For More Information Call or Text Nick at 808-268-1784
You may also e-mail inquiry to onofarmsbusiness@gmail.com

Many visitors remember our Exotic Tropical Fruit Tour as the highlight of their trip to Maui.
We look forward to welcoming YOU to our organic family farm!


---
Home | Fruit Tasting & Tour | Buy ONO Products | About ONO Farms | Contact Us
---
www.onofarms.com/tour.html
©2023 All rights reserved.

E-Mail: info@onofarms.com
Telephone: (808) 344-6700