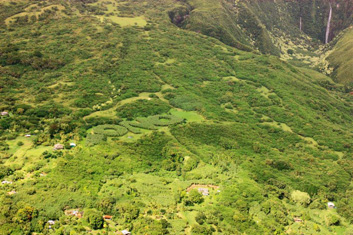 Aerial view of our farm in the Kipahulu district of East Maui, and the famous "ONO" banana grove.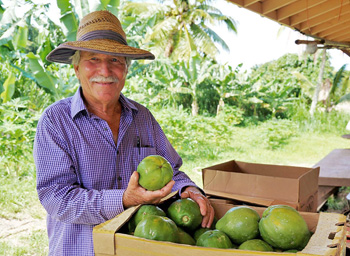 "We have been growing and eating organic for over 60 years. I have been farming here since I was a kid." - Charles "Chuck" Boerner
ONO Organic Farms of Maui, Hawaii is a family-owned and operated, certified organic, hand-picked, tropical fruit, coffee and cacao farm located along the world-famous "Road to Hana", on the southeastern slopes of Haleakala volcano, on the Hawaiian island of Maui.
We invite you to enjoy an exotic tropical fruit, chocolate and coffee tasting adventure that includes at least 12 varieties of tropical fruits, our delicious home-grown coffee and chocolate, plus a guided tour of our pure organic paradise.
Click Here for details or
to make a Reservation.

ONO Organic Farms is Maui's
Original Organic Family Farm.